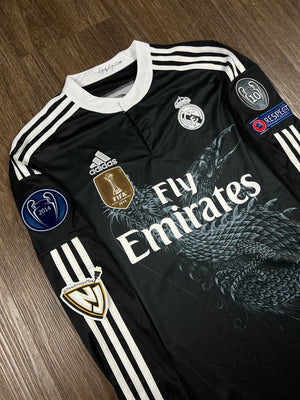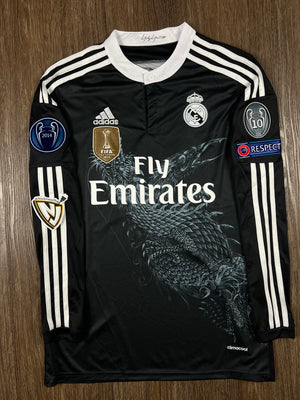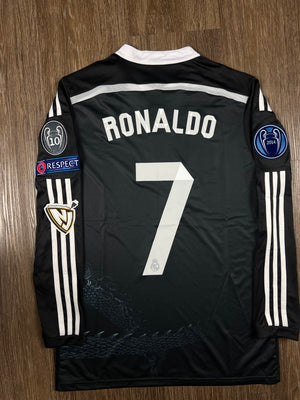 Real Madrid Cristiano Ronaldo 7 Thrid Away Jersey
Real Madrid CR7 Third away Jersey with the UCL badges. 


The iconic jersey with one of the best designs of all time, the twin dragons on the front of the jersey! 


Recommended to go a size up for a more comfortable fit!