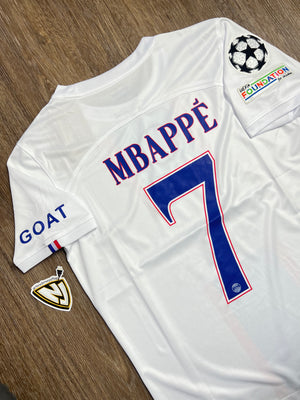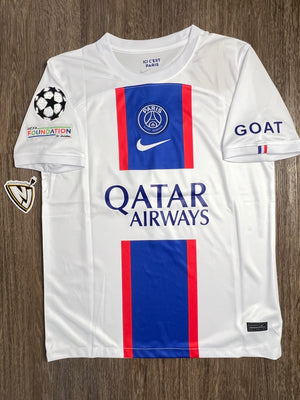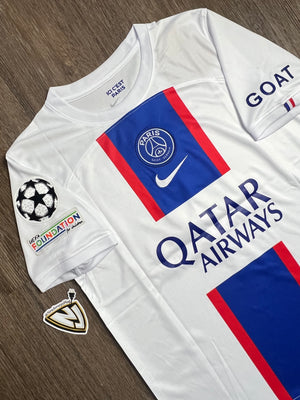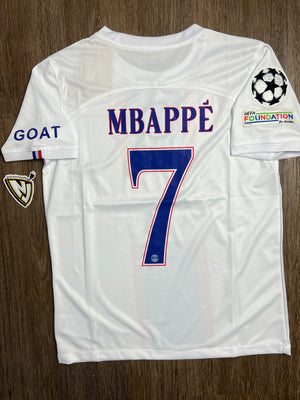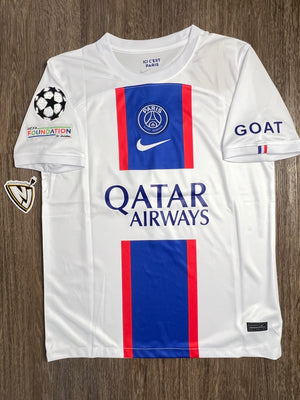 PSG Kylian Mbappe Away Jersey
PSG Kylian Mbappe away jersey with Champions league badges. 


After the World Cup, Mbappe has continued his run of dominance in a disruptive team full of talent. He stands out amongst the pack. We shall wait to see what else is in store for Kylian Mbappe this season, possibly a Balon D Or.