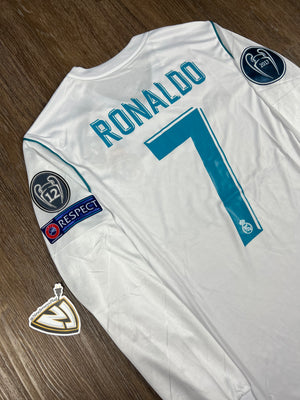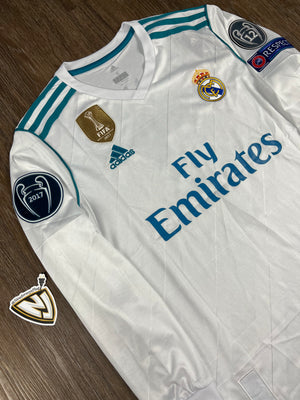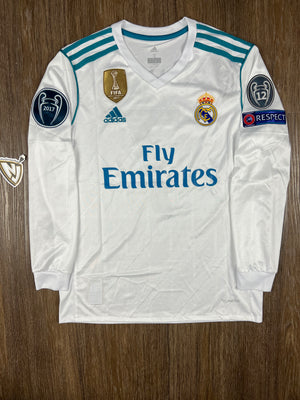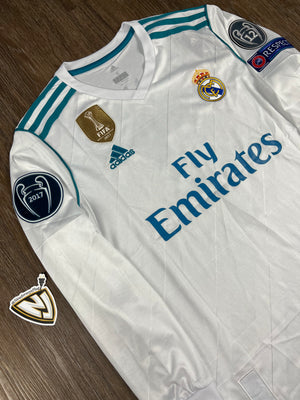 17/18 Adidas Real Madrid Cristiano Ronaldo 7 with Champions League Badges
Real Madrid Cristiano Ronaldo Jersey with Champions badges. 


The Last Dance with Real Madrid before his controversial departure after winning everything with the club and finding another challenge with Juventus. Ronaldo the greatest player to ever wear the Merengue jersey. Arguably the Greatest Player of All Time!