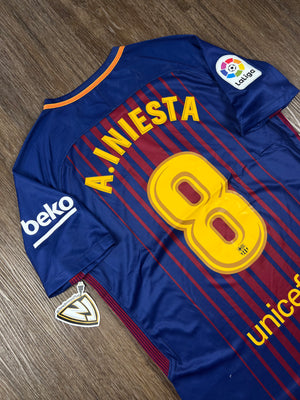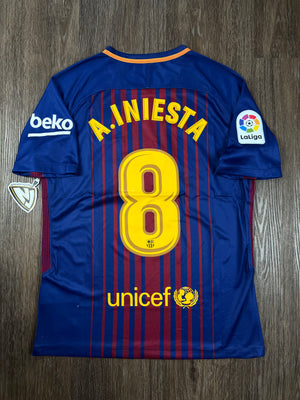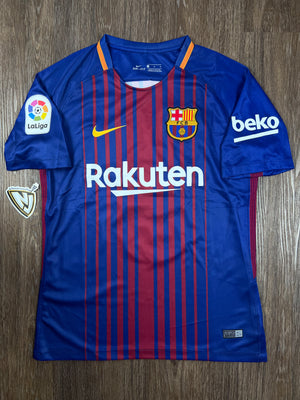 17/18 Barcelona Andres Iniesta Home Jersey
Barcelona Iniesta Jersey with La Liga Badges. 


The last season with Barcelona. Andres Iniesta has only been one of three players to receive applause from the crowd against Real Madrid in the Santiago Bernabéu after their 4-0 win. Truly a legend and a master magician in the midfield.